WE ARE THE LEADING OFF ROAD CAMPER MANUFACTURER IN THE UNITED STATES
Enjoy an unforgettable camping experience with one of our off-road camper trailers! Into the Wild Overland's Boreas models can help you discover the beauty of the backcountry in comfort and style.
There's nothing better than hitting the road on a 4WD camping adventure across the country in your off road camper, with everything you need within easy reach. Into the Wild Overland's campers are designed to withstand a wide range of driving conditions, down to the most extreme rocky terrain. We are the trailer manufacturer that combines style, craftsmanship, and convenience to provide our customers with the best off road campers on the market.
When you buy our trailer, you know you are getting a top-grade handcrafted vehicle.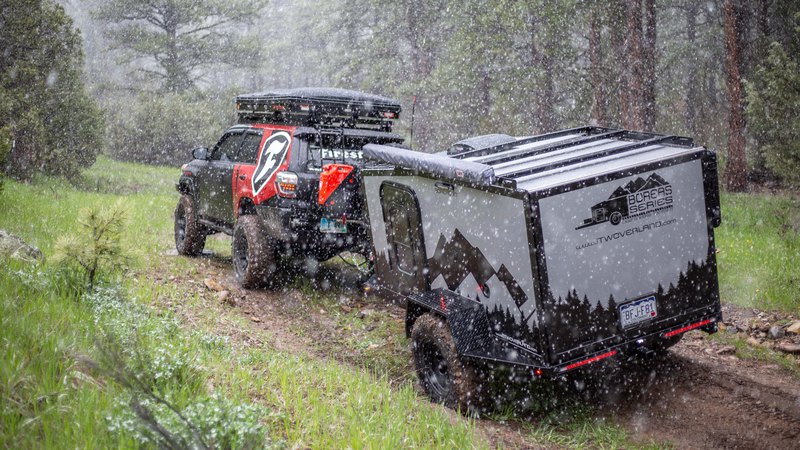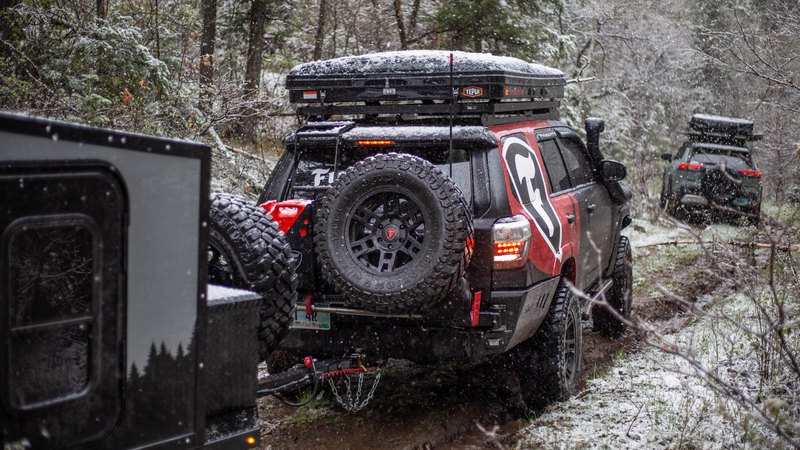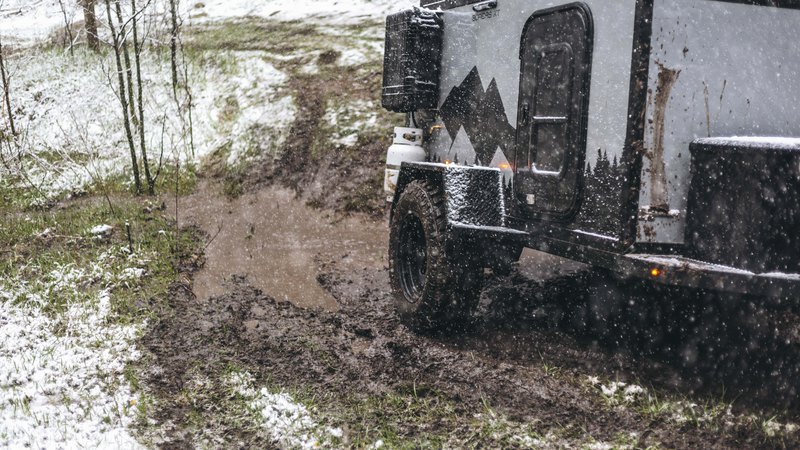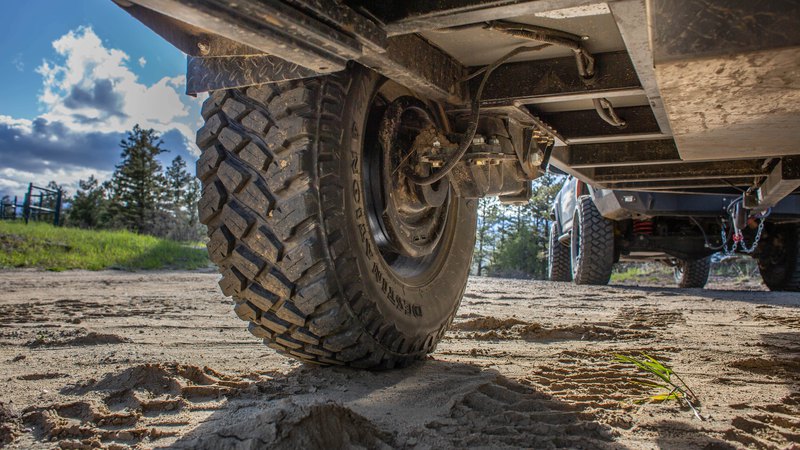 5 Reasons to Travel in an Off Road Camper Trailer
An off road teardrop trailer is a big investment. If you're still not sure if it's right for you, here are 5 great reasons to buy a camper:
Ultimate Base Camp. The versatility of an off road camper trailer allows you to set up camp, disconnect, and still have a vehicle for the day to day adventures.  Allowing you to return to base camp with cold drinks and a cozy cabin waiting.
No Experience Necessary. Weighing in at 1,950lbs the camper is easily towed by many vehicles  The design of our chassis makes towing a breeze, whether you're navigating switchback trails or hitting the pavement to the next expedition.  
Low maintenance. Since you're not purchasing an RV with a motor and drivetrain, maintenance costs are kept to a bare minimum.  Plus with our "zero wood" construction there is no need to worry about rot, mold, or degrading materials. And it fits in your garage!
Ready at a Moments Notice. No need to load and unload your vehicle for every camping trip. Leave the Boreas packed and stocked. When adventure calls, hook-up and hit the trail!    
No Reservations Required. The Boreas Campers come off-grid ready!  No need to plug in at a campground for electricity or water. Find that dirt road and just drive!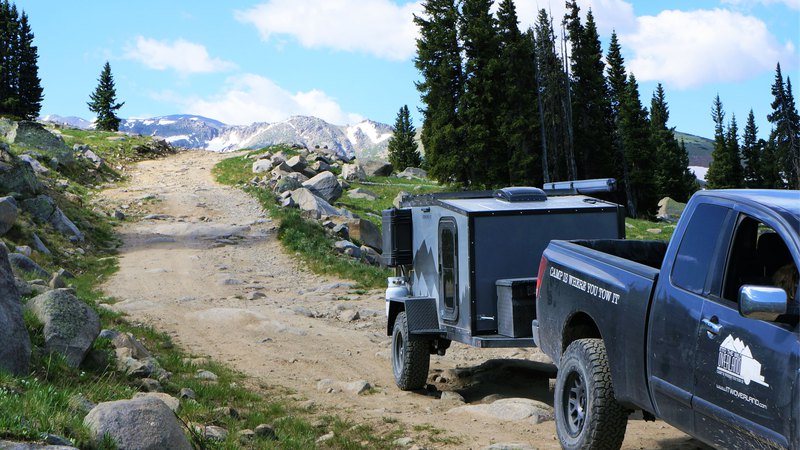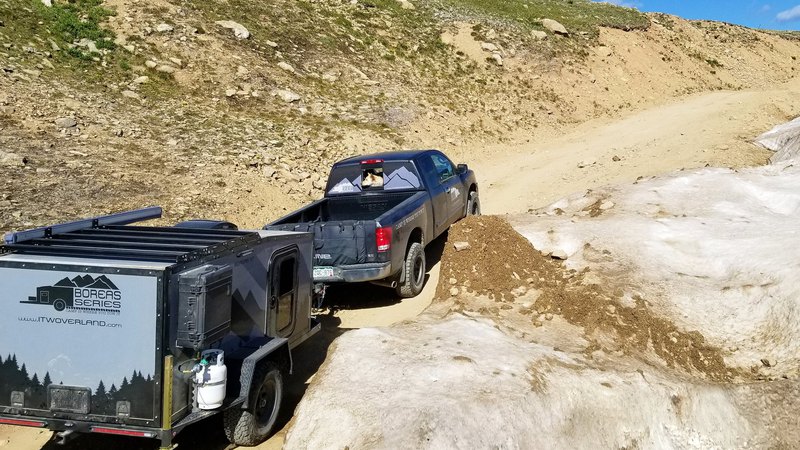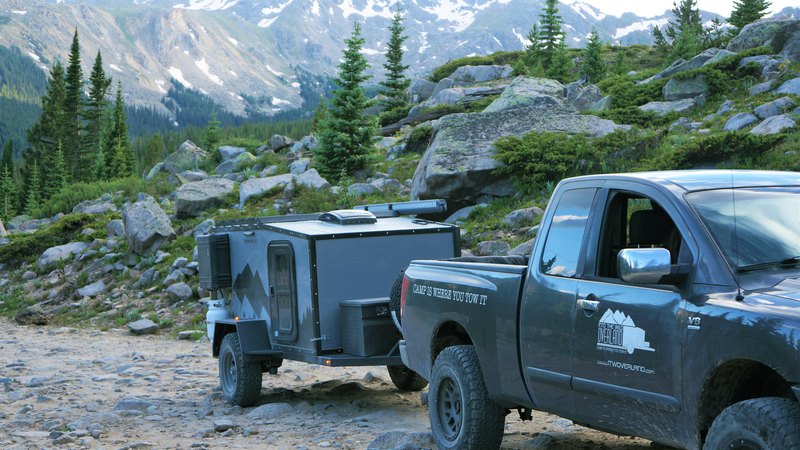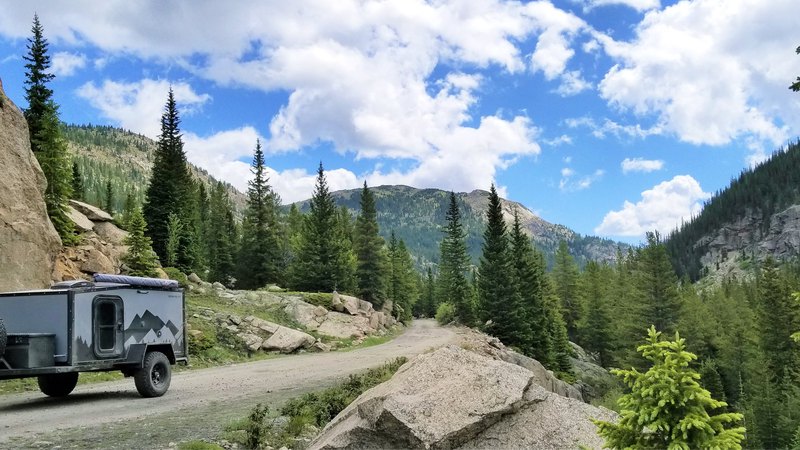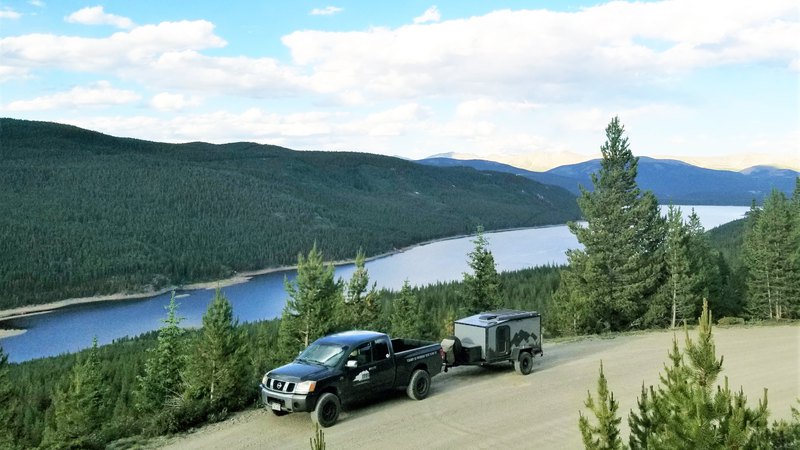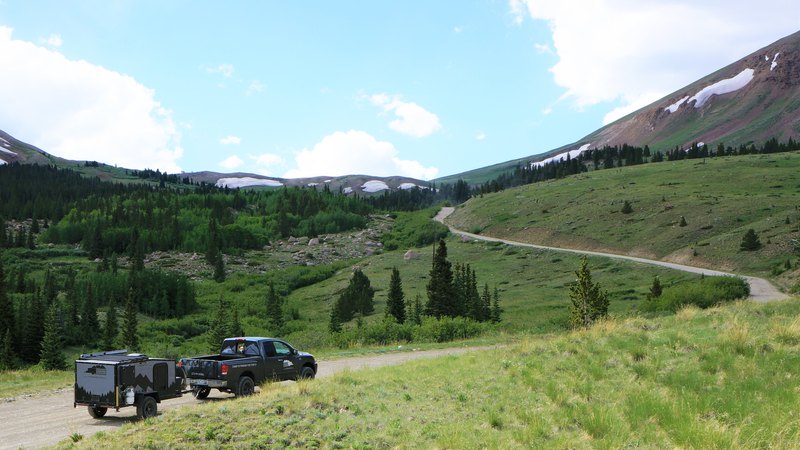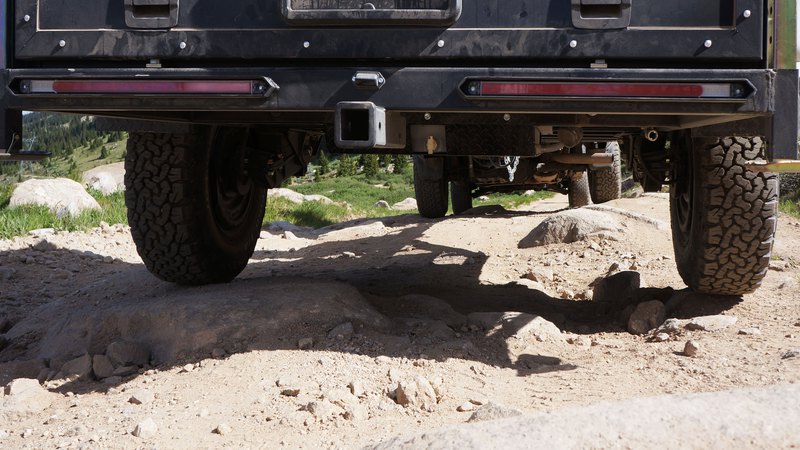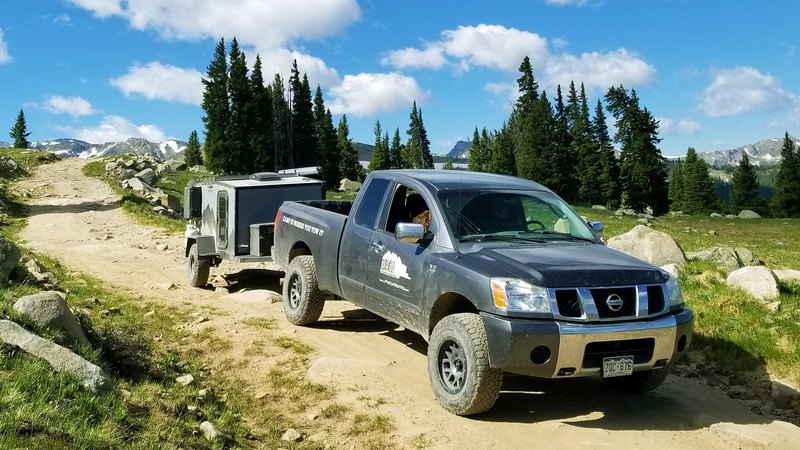 What to Look for in an Off Road Teardrop Camper
Before you commit to buying a camper, make sure it's equipped with everything you might need for your next trip, including:  
Timbren independent suspension
Fully insulated with a forced air furnace
A/C option available
Composite and aluminum cabin (no wood)
electric brakes and BFG all terrain tires
CNC cut and powder coated frame
20 gallons of fresh water
On-demand hot water shower
110 watts of solar and AGM battery
Stainless steel sink and stove
Dometic CFX refrigerator
ARB 2000 awning with optional room enclosure
Aluminum Roof Rack
Into the Wild Overland's 4x4 off road teardrop camper trailers provide all that and more. We offer two models of campers: Boreas XT and Boreas MXT. Each camper features a fully independent, axle-less suspension system, and 20 inches of ground clearance. If you're still on the fence, we offer rental options. 
The Best Off Road Camper Trailers in the country
If you're searching for the best off road camper, look no further than Into the Wild Overland. Inspired by America's natural beauty, we started designing and manufacturing overland campers that can tackle any weather conditions.
Every Boreas camper is hand-assembled by our Arvada team. To ensure that the customers are getting the best overland camper, we use the highest quality materials available. Contact one of our dealers to get the best off road camper for rent or sale.
What Our Customers Are Saying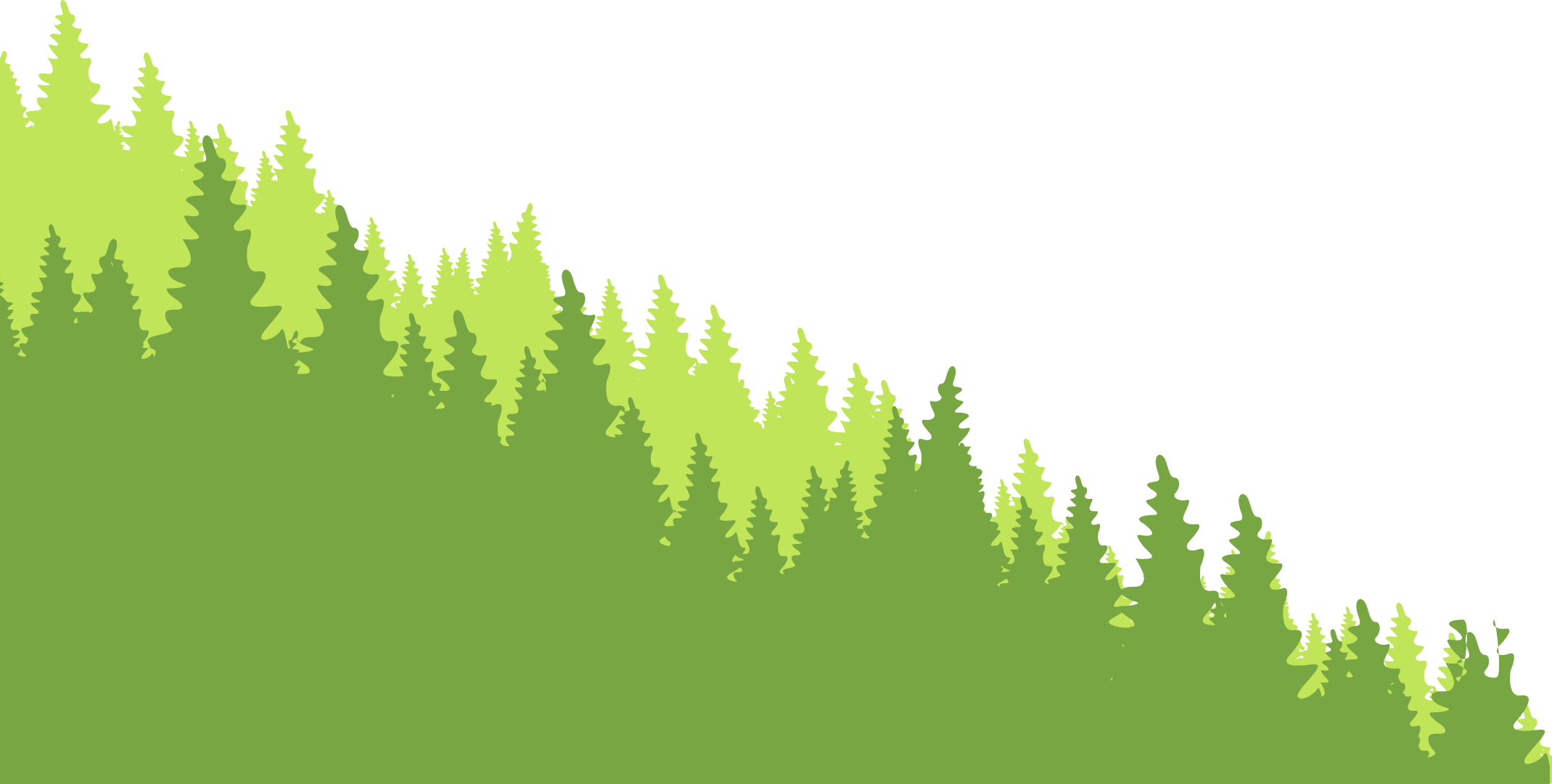 CONTACT US TODAY AT
Got a Question? We'd love to hear from you. Send us a message and we'll respond as soon as possible. Or call us
720-515-2762
5774 Lamar St, Arvada, CO 80002
Get Directions
GET IN TOUCH