Hey guys check out this overland bucket list from four wheeler magazine
In the spirit of escaping the daily grind, we polled the staff for some of their favorite overland trips that are right here in the good ol' U.S.A. While this is just a handful of the awesome adventures that await you in the American backcountry, these are some of our most well loved excursions filled with adventure, history, and scenery. Any of these trips can be done with a well-equipped stock, or minimally modified rig. So in no particular order, here is our list of domestic excursions every wheeler should consider.
Outer Banks, North Carolina
The Outer Banks is a series of barrier islands off the coast of North Carolina featuring miles of OHV routes along the Atlantic Ocean, giving wheelers a unique opportunity to wheel right on the coast. One of the more popular areas is the Cape Hatteras National Seashore (www.nps.gov/caha), which is home to lighthouses, Civil War history, and protected sea life. Most of the OHV routes can easily be traversed in a stock 4x4 with proper tire pressure, although some routes are seasonal. Plan to visit the remote town of Carova Beach and/or have your rig ferried to the incredible South Core Banks.
Info: North Carolina's Outer Banks
www.outer-banks.com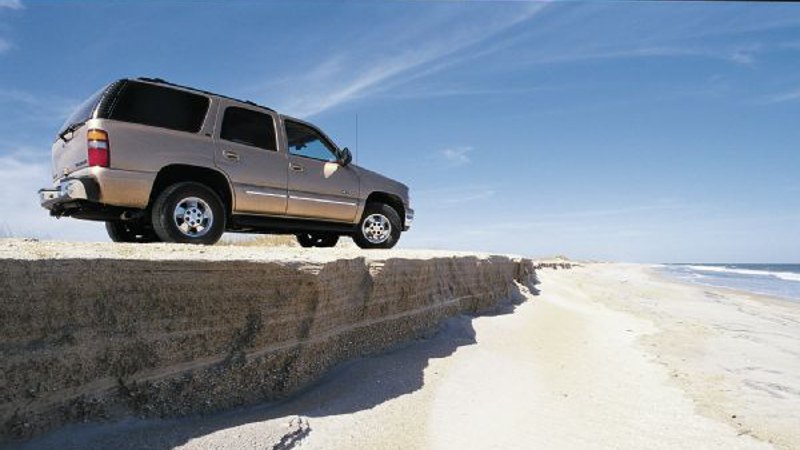 Death Valley, California
Death Valley National Park has the distinction of being the hottest, driest, and lowest place in North America and encompasses more than 5,200 square miles of desolate terrain. Off-highway trails abound, and any explorer with the right resources can easily discover vast amounts of geologic and human history. Because of Death Valley's size and desolate nature, you can go days between human contact in the backcountry and the hostile environment is a study in extremes. The terrain can be challenging, but a stock SUV can access the majority of trails with proper equipment and a skilled driver.
Info: Death Valley National Park
www.nps.gov/deva/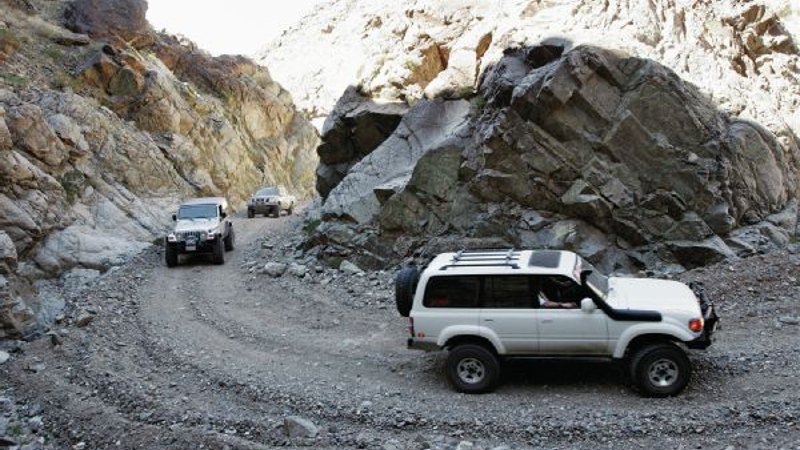 Moab, Utah
Moab is often considered the sport of wheeling's Mecca in the United States. With incredible scenery unmatched by just about anywhere else on earth and trails of all lengths and difficulties that crisscross the terrain, anyone can find enjoyment in Moab. For those looking to extend their journey to Moab, try arriving via the dirt trails of the San Rafael Swell or Mexican Hat.
Info: City of Moab
www.discovermoab.com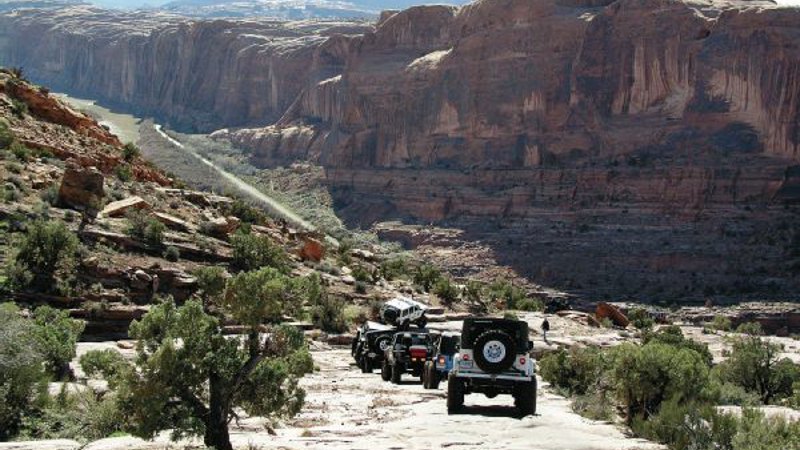 Black Bear Pass, Colorado
Proving that Colorado is home to some of the most spectacular trails in the United States, Black Bear Road starts from U.S. Highway 550 between the towns of Ouray and Silverton and ends up in Telluride, Colorado. Reaching a maximum elevation of 12,840 feet, vehicles on Black Bear Road navigate tight switchbacks, loose terrain, and falling rock, but those who make the trip are rewarded with views of Ingram and Bridal Veil Falls and an unmatched perspective of Telluride. The local trail system includes other famous routes, such as Imogene Pass, Ophir Pass, Bullion King Lake, and Red Mountain Pass.
Info: Mile High Jeep Club
www.mhjc.com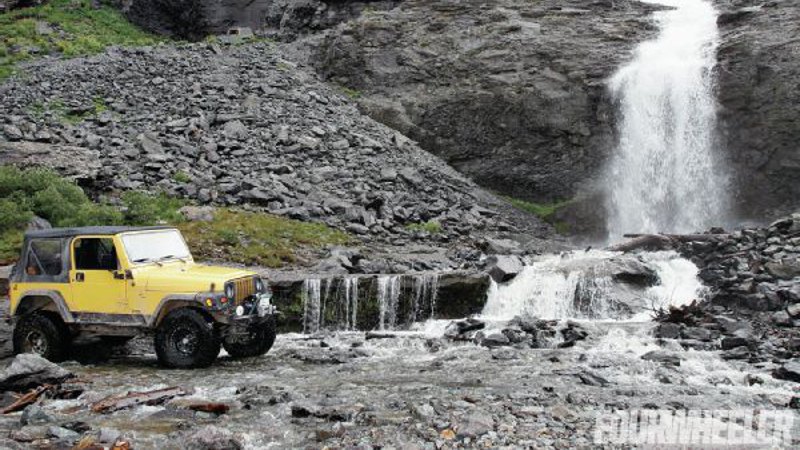 Mojave Road, California
One of the original routes through the Mojave Desert to the California Coast, the Mojave Road is located mostly within the Mojave National Preserve. This trail is a step back in time with rich history that follows the path of Native Americans and early settlers of California. The 138-mile route starts on the banks of the Colorado River, crossing several mountain ranges, and terrain types before culminating near Barstow, California. While the trail isn't technically difficult, it is does cross deep sand, sharp rocks, and desolate areas, giving travelers a glimpse of what it must have been like for settlers during the turn of the century. The Mojave Road Guide by Dennis Casebier is a must-have resource for anyone who plans on traversing the historic route and is available from the Mojave Desert Heritage & Cultural Association (www.mdhcs.org).
Info: Mojave National Preserve
www.nps.gov/moja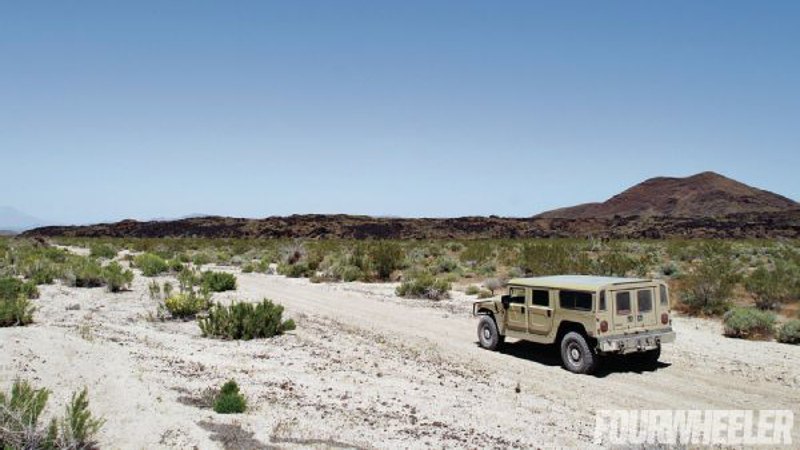 Morrison Jeep Trail, Wyoming
The Morrison Jeep Trail, located northwest of Cody, Wyoming, and southwest of Billings, Montana, is known for its 27 tight switchbacks that make up the ascent from the Clarks Fork River to the top of Bear Tooth Plateau. This trail is another example of stunning scenery that can be accessed behind the wheel of a capable 4x4. After paralleling the Clarks Fork River, wheelers start the 2,000-foot climb, before being granted admittance to the stunning high country of Wyoming and Montana. Any number of trails in the area can extend your backcountry stay indefinitely.
Info: Magic City 4-Wheelers
www.mc4w.com 

Border to Border
Back in 2010, Four Wheeler contributor Chris Collard successfully navigated from the Mexican border to the Canadian border, almost entirely on dirt. Even with the population explosion in the West, we were amazed that the ability to drive the entire height of the Western U.S. was still possible. Collard did have to make some adjustments to the formula, such as hitting pavement on East-West routes to bypass land closures, as well as adding in a few side trips, extending the run from about 1,300 miles to more than 2,700 miles. With the ability to complete this epic off-road journey fading fast, this is one you'll want to attempt sooner than later.
Info: Four Wheeler
www.fourwheeler.com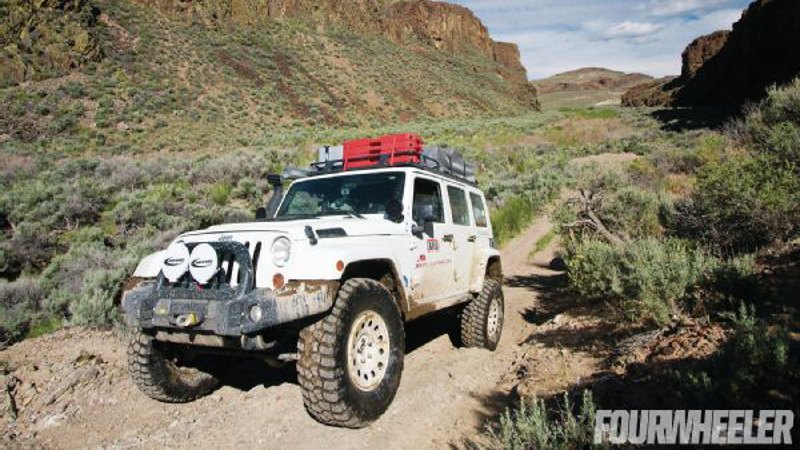 Rubicon Trail, California
Long considered one of the best wheeling trails in the world (hey, there are even Jeeps named after it), the legendary Rubicon Trail is known for amazing scenery and challenging obstacles. From tight boulder fields to granite slabs with unbridled vistas, the Rubicon is often rearranged by winter weather, making no two trips exactly the same. No one who has ever traversed the Rubicon will argue that The Rubicon Trail should be atop every wheeler's "To Do" list.
Info: Friends of the Rubicon
www.rubiconfriends.com;
Rubicon Trail Foundation
www.rubicontrail.org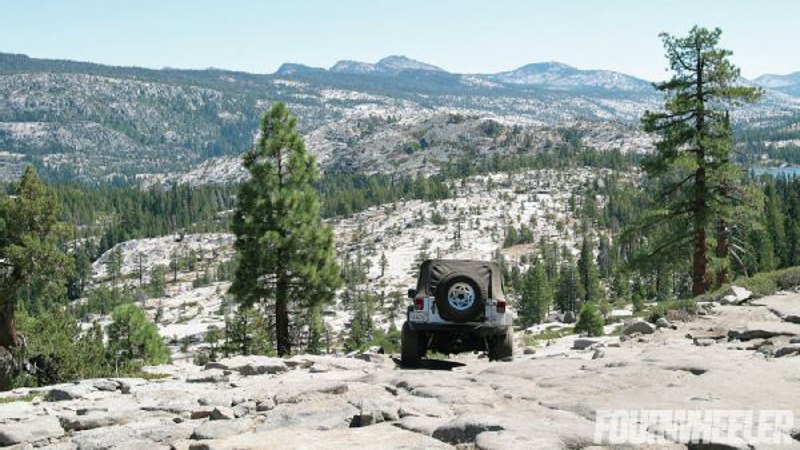 Lewis and Clark Trail, North Dakota
Four Wheeler contributors Manrico Delcore and Mary Beth Debicki negotiated the Lewis and Clark Trail in 2005, as did Senior Editor Brubaker and Tech Editor Holman. From the trail we experienced immense views of the North Dakota badlands and sat at an overlook of the Missouri River once use by Lewis and Clark themselves. If you like to combine history with your adventure, this is a great trail to explore.
Info: Four Wheeler
www.fourwheeler.com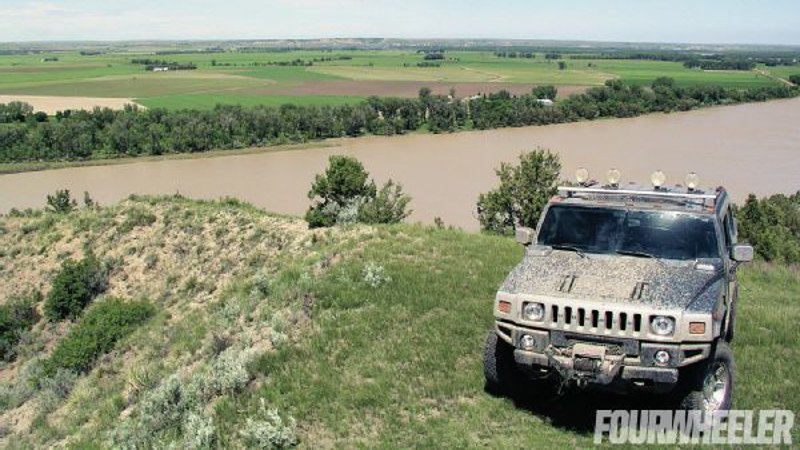 Wanting to check a few of these off your bucket list!? Swing over to into the wild expedition rentals and check out our sportsmobile rental packages!!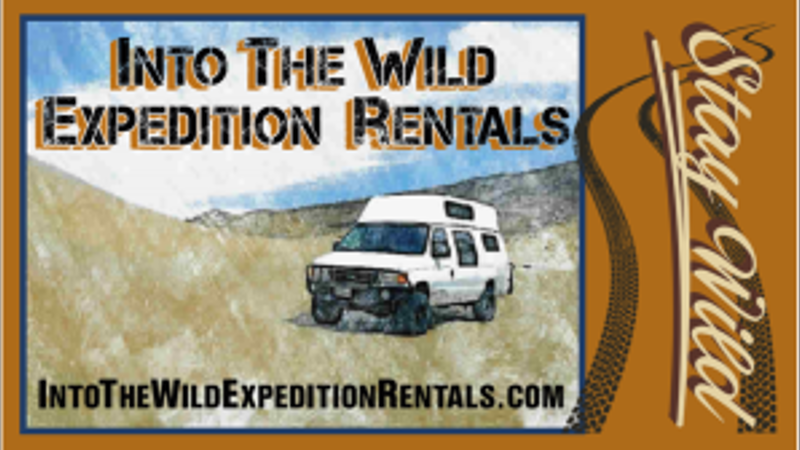 www.intothewildexpeditionrentals.com 
What Boreas Owners Are Saying